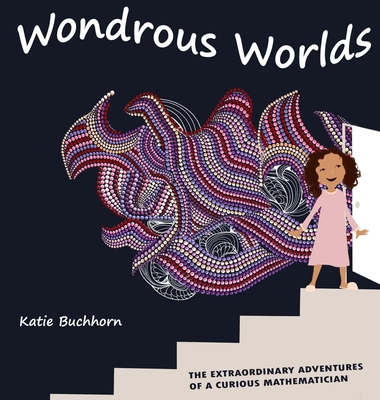 Description
---
Follow the adventures of a curious and creative young mathematician as she embarks on an awe-inspiring journey. Join Sadey as she travels in space and time through the landscapes of abstract logic, technology, computer thoughts and data science.
This book is written as narrative poetry, accompanied by thought-provoking illustrations. It's fun to read with an important message: worlds of opportunity await those who dream in numbers. See these worlds through the eyes of an imaginative dreamer, thereby nurturing a genuine love of learning.
The language is accessible for all ages, with vivid imagery and layered interpretations, sparking joy for both young and old. It speaks to the curious, creative and contemplative. Be inspired and encouraged when touring the vast and varied worlds of Science, Technology, Engineering and Maths (STEM) in a way never seen before.
Visibility is important, which is why women and minority groups are prominently featured. Wondrous Worlds promotes a growth mindset and demystifies career opportunities within mathematical sciences - too often career choices are misguided when it comes to STEM. This book was created to change that perception.
You Can't Order Books on this Site
***Hello Customers! We are in the midst of moving to our new site at www.unionavebooks.com. Please navigate to that link in order to place new online orders. Again the cart feature on this old site is no longer functional.***