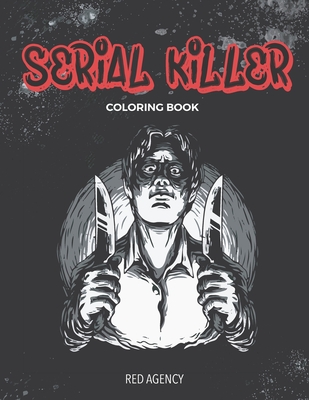 $9.35
Usually Ships in 1-5 Days
Description
---
SERIAL KILLER COLORING BOOK (With Contest)The funniest coloring book has arrived
Devils are hiding in the darkness, and yet for some reason, our curiosity and fascination can't help but attract us to them - our minds wishing to discover their philosophies and our interest growing as we learn more of them.
For some of these murderers, death became more than just a crime: it became an art. An art which they practiced and enjoyed, like the painting of a portrait, or the coloring of a book just like this one.
In Serial Killer Coloring Book we shall provide you with:
50 of the most dangerous serial killers.
The chance to win the contest and see your work published as the cover of the next edition
Single-sided pages, with each image given its own page to save you from worrying about the colors bleeding through and damaging your next serial killer's image.
Symbolism to each killer, providing context to their atrocious crimes and creepy stories.
The possibility of a fantastic gift for your friends, family and loved ones who love the True Crime genre.
What are you waiting for? Discover this entirely fresh take on coloring books and tackle anxiety and stress in an incredible new way with Serial Killer Coloring Book.
You Can't Order Books on this Site
***Hello Customers! We are in the midst of moving to our new site at www.unionavebooks.com. Please navigate to that link in order to place new online orders. Again the cart feature on this old site is no longer functional.***