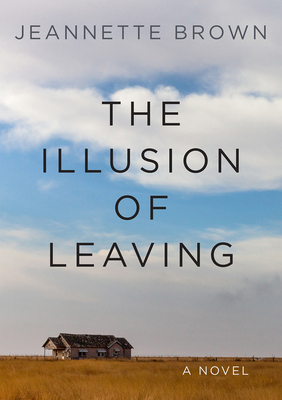 $21.95
Email or call for price.
Description
---
Jamie Wright hates her West Texas hometown of Silver Falls, its small-minded people, the reminder of her childhood there and her failed first marriage—the source of her daddy's eternal disappointment. Jamie's in town to plan his funeral, sell the ranch, and never look back.
The funeral goes as planned, however, the reading of the will does not go as planned. The night after the funeral, Jamie and two former classmates go for a nostalgic ride to reminisce about high school. When a tornado system blows in, they drive to a nearby storm shelter. There, fueled by vodka, the secrets erupt.
The tornado razes part of Silver Falls as well as the ranch. Jamie realizes that she is not immune to the pull of the land, the way its vast barrenness manages to sustain flora and fauna. In the process of helping clean up the tornado damage to Silver Falls, Jamie finally becomes part of the community.
About the Author
---
Born in Shawnee, Oklahoma, JEANNETTE BROWN was raised in Texas. Her work has appeared in Bellevue Literary Review, Southwestern American Literature, and New Millennium Writings, among others. She is the co-editor of Literary Lunch, a food anthology. She has received residencies from the Sewanee Writer's Conference, Rivendell Writers' Colony, and Hedgebrook/India.
Praise For…
---
"When Jamie Wright returns to her childhood home to say goodbye to her dying father—patriarch of the West Texas village of Silver Falls--she uncovers decades-old secrets that reshape her sense of self and lead her to reimagine her future. Surprised by revelations from the past, Jamie re-sees the present as she recognizes the subtle and tenacious beauty of the remote, gritty, windblown place in which she is more deeply-rooted than she realized. With keen insight and wry humor, Jeannette Brown's debut novel, The Illusion of Leaving, depicts the pains and the joys of ageing and of friendship and family relationship to illuminate our deep need for human connection."
—Allen Wier

"The Illusion of Leaving evokes the emotional pull of home and upbringing."
—Sarah Bird

"Set in small town Texas, The Illusion of Leaving captures small town pettiness and grace, where grudges get held for a lifetime, and love sometimes rides out of the blue to our rescue. They say home is where the hurt comes from, that we can never go back there.  The characters in this well-written novel keep trying, and that's enough."
—Michael Gills
You Can't Order Books on this Site
***Hello Customers! We are in the midst of moving to our new site at www.unionavebooks.com. Please navigate to that link in order to place new online orders. Again the cart feature on this old site is no longer functional.***